It's Fri-day, Fri-day! Gotta get down on Fri-day! Gotta get my bowl, gotta get cereal....
Moving on.
We have some fun stuff for this Friday!
I am teaming up with two fierce fabu-lites!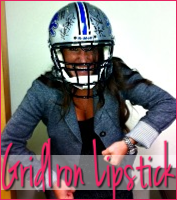 I am guest posting today for this spunky gal. The topic: Traveling TLC. Head over
here
to check it out! And make sure to show Kait some love while you're at it!
Lauren is hosting a February Group Giveaway, of which I am a part! So head over
here
NOW to check out the awesome ladies and the awesome prizes! Use the tools below to get as many entries as you can!
~~
I think this might be the first week I've ever posted every day! Who knew I had so much time on my hands!
Check out what you missed:
Monday
~ Jewelry
Tuesday
~ Bachelor Recap
Wednesday
~ Photo Drop
Thursday
~ Messy Up-Do
Thanks for visitng Kaliwood! If you would like to become a permanent resident, feel free to follow me on GFC there on the left! Or you can check me out on
Twitter
,
Pinterest
, or
Instagram
!
Have a great weekend! Can't wait to read all about it!