Hello Kaliwood residents and newbies! I wanted to fill you in on some new things going on around here!
First, yours truly is now a contributing writer for Career Girl Network! This site regularly publishes articles for women in the workforce and shares some great tips for everyday issues we face throughout our careers. They also discuss work wear fashion, health and fitness, goal setting, and so much more. I am so excited to be a part of this group who is getting valuable information out there for career girls everywhere!
Click here to check out my first article
.
Secondly, I wanted to let you know that I've updated my sponsor options! Now it's quick and easy (and cheap!) to promote your blog, product, service, etc. in Kaliwood! You can start small (think park bench ad), or go BIG (think times square billboard)! Whatever your preference or budget, we have the perfect space for you in Kaliwood! And of course, I'm always willing to go above and beyond for my partners. So you just let me know what will make you happy! :)
/ / / / /
And if you are jumping on the Bloglovin bandwagon like everyone else... here's how you can remain a permanent Kaliwood resident: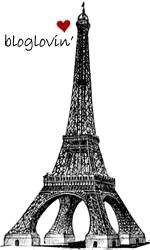 And just to add my two cents to this whole Google Reader issue... It actually hasn't affected me at all because I never used it. I simply read new postings from blogs I follow with GFC in my Blogger dashboard. Since GFC is still alive, all my blogs are listed there and it updates with new postings. (See below.) So I can read all my blogs from the same site I use to write/post. I just feel like that's so simple! So I guess that's why I wasn't freaking out like the masses.
But, I'm assuming there were some really great features in Google Reader that made you all love it, so perhaps I was just unaware of them since I never tried it. But, if you use Blogger, subscribe to blogs with GFC, and want a simple way to read your favs, this might work for you too!
And since I'm shamelessly plugging ways to connect with me... I only need 2 more Facebook likes to get to 100! So, help a girl out?! Thanks! :)
Anddd if you like cat pictures, you should definitely follow me on Insta...
That should do it for now! We have the house inspection today! EEK! So if all goes well, I think I can start to get excited!!! Stay tuned!