A reminder of my January goals:
10 Running Sessions
4 Strength Sessions
And here is my January workout summary. I think if I keep sharing these it will embarrass me into doing better.
So I met my goal! Yipee! Although towards the end I was all, "Shit I have to get the last 2 in and there are only 2 days left!"
So I BARELY met my goal. And looking at this summary, it appears I have a trend:
Sunday
: I have all this time, so YEA let's work out!
(Work out)
Monday
: Man that workout felt great... still feeling the motivation!
(Work out)
Tuesday
: It's f-ing cold and dark. I worked out yesterday. Couch and TV!
Wednesday
: It's f-ing cold and dark. I worked out two days ago. Couch and TV!
Thursday
: It's f-ing cold and dark. I will work out tomorrow. Couch and TV!
Friday
: It's f-ing cold and dark. And it's Friday. I shouldn't have to work out on Friday.
Saturday
: I have all this time! Going to work out this afternoon!
(Nap all day)
Sunday
: Oh, it's been like a week. Oops! I'll do better this week - starting now!
(Work out)
((REPEAT))
Hence the above calendar. That's why these things are good though - they show you your own tendencies when your subconscious blocks them out.
Other issues:
Treadmill troubles: The whole point of owning a treadmill was so that I can still get runs in even when it's like -30* outside. Well, our treadmill is in our bonus room, which is finished, but doesn't heat/cool properly. So, it's pretty much the temperature of a garage. So when it's -10* outside, it's a balmy 3* in that room. Kind of defeats the purpose!
Bonus Points:
When it warmed up to 35 this past Sunday I ran 3 miles outside even though the roads were icy. It was so great to get outside and I felt like a badass! So, there's that.
So now for February. I think I'm going to keep my goals pretty close to January. BUT, with the caveat that I spread them out a bit. I need to get myself active Tues-Friday at least once so I'm not reinventing the wheel every Sunday. So...
February Goals
11 Running Sessions
5 Strength Sessions
(At least 1 session a week Tues-Fri)
Again going for quantity of workouts, not distance or duration. Like I said, I can spend tons of time once I begin a workout. I need to focus on getting myself to START each time.
Another positive thing: I think that if I can push myself to get on the treadmill and run when it's cold, it will make it that much easier to want to run once it's warm out.
Cue the token motivation images...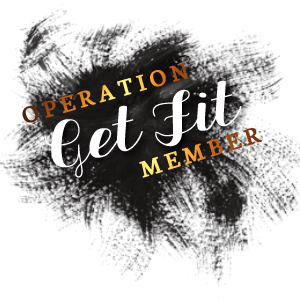 Thanks for visiting Kaliwood! Want to extend your stay?