So I missed the #GetFit link up Sunday for reasons most of you know about, so I thought I would catch up this week. These posts are helpful to me because I can track my progress, and talk about the good runs and the bad. But hopefully it also keeps all of us motivated, knowing that we are in this together!
I heard on the radio this morning that this is the time when New Years Resolutions start to fall to the wayside and people jump back into their old bad habits. Well, not us ladies! It's nearing the end of February and I'm still dead set on these running goals! I hope you are still going strong with yours as well!
Remember how we were feeling that first week of January? It was a new year, a clean slate, and we were feeling energetic and motivated. Well, let's take those feelings and keep them going. It may not be a new year, but it's a new month, a new day, a new hour. These are all chances to better ourselves. Let's not forget it!
Here is a reminder of my
February goals
. For those who haven't been following along, I'm setting montly running (and strength training) goals to make my overall goal (running as a lifestyle) more achievable.
Full disclosure, I pretty behind on February. I got off to a slow start and then, as most of you know, I had to make a last minute trip to New York last week for 5 days. With spending family time and 2+ feet of snow, I didn't get any runs in. Before I knew it, it was February 17 and I only had 3/11 runs completed.
So I have to kick it into high gear for the rest of this month! Not sure if I'll reach my goal, but I'm going to try.
My friend
Amanda
(remember your resident SPD
guest poster
and my good friend who moved to SC??) has jumped on board this running train and is doing the challenge with me! Even though she's not here to physically run with me, it's nice to know someone else is out there shooting for the same goal as me now!
/ / / /
Remember this photo I have on my desk at work? The post-it that was taunting me for a month to make a decision about trying a 10K this year?
Well I took the plunge and signed up for the Cincinnati Flying Pig 10K on May 3. EEK! And by running a 10k I mean actually running it. Not run/walking. My goal is to run the entire thing without stopping.
I'm totally freaked out about it, and completely doubting myself. But, aren't the best goals the ones that make you pee your pants? (I'm sure some famous person said something like that at some point...). My good friend Rennay (
Vegetarian in the Ville
) has also agreed to run it with me! Which I am so grateful for! I won't be alone for my first big one and she's a running pro so she'll be able to give me tips along the way!
I don't have an official training plan yet, but just trying to increase my distance/time right now. Before this post, the furthest I have
ever run
is 4 miles on an indoor track.
Yesterday, I went out (it's finally warming up!!) with a goal to run at least 40 minutes and see where that got me. Because the most daunting part of the 10k is that I will be running non-stop for over an hour, I need to get use to running for these long periods and build up my endurance.
Here are the results from my run yesterday:
I'm pretty proud of myself! I ran straight for 47 minutes and felt pretty good. I set a new personal record for distance at 4.5 miles! And I did it after not running for an entire week. Once I got home my legs felt like jello and I'm a bit sore today, but I'm over the moon with my progress!
If my legs are functioning after work I plan to do an easy 2 miles today, maybe 3 Thursday, rest Friday, and try another long run Saturday. Maybe try to get up to 50 minutes.
Of course, I will keep you updated! For now, I'm just going to bask in my 4.5 miles of bliss :)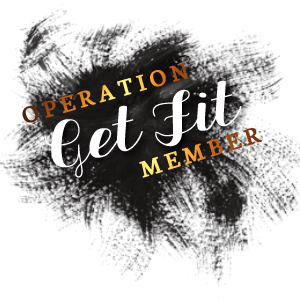 Thanks for visiting Kaliwood! Want to extend your stay?
Don't forget about the giveaway over at
Brittany
's blog hosted by some lovely ladies and myself. You can enter using the widget below.